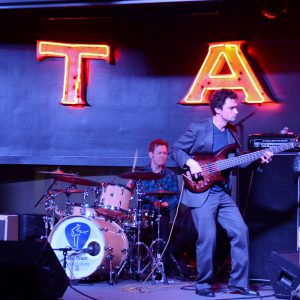 Facebook Update #1- We arrived safely in Memphis after leaving Seattle at 5:45am and a 2 hour layover in Houston. We are enroute to our hotel on Beale St and our adventure in the city that calls itself "The Home of the Blues and the Birthplace of Rock 'N' Roll".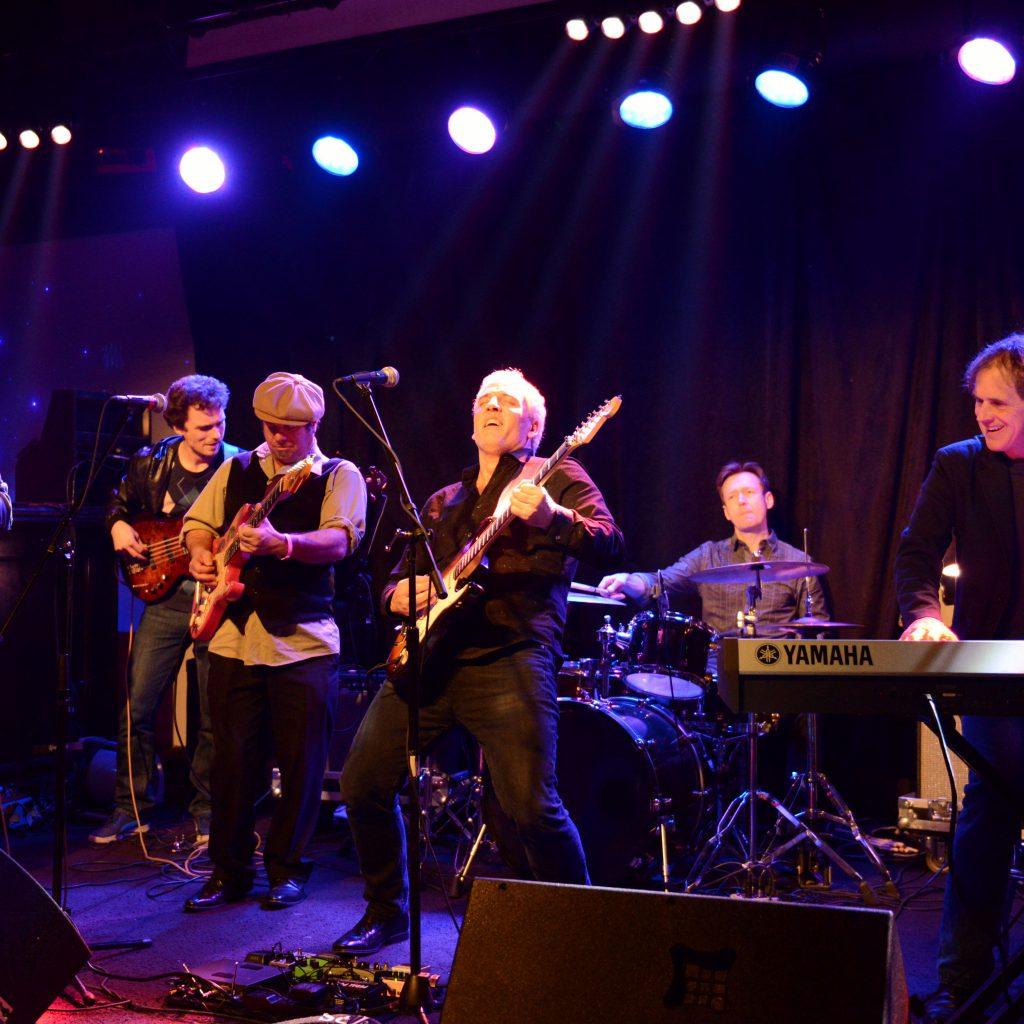 Facebook Update #2- After getting up at 3AM to catch a 4:15 Uber to the airport, we were pretty wiped out when we finally settled into our hotel room in Memphis over 12 hours later. After a refreshing 2 hour nap, Kat and I went out for a meal at Alfred's where we had the treat of seeing an awesome blues band from France called "The Bad News." It was international night tonight where all the bands from overseas had an opportunity to show their stuff for 1 hour sets in 10 different venues on Beale St. Now for a good night's rest so that the band will be ready for our 20 minute set tomorrow morning at 11:30AM as part of the Pacific Northwest Showcase. Later in the day the official competition starts. Thank you everyone for your prayers and support.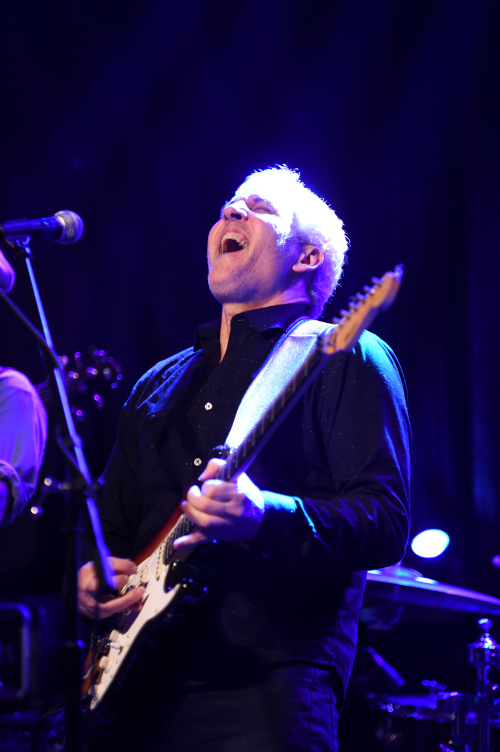 Facebook Update #3- after 4 times of competing in the local Seattle international Blues Challenge events, every other year for 8 years, the James Howard Band won for the 2016 Washington Blues Society IBC finals.
The WBS(WA Blues Society) paid for travel, hotel and per diem for the 4 piece JHB(James Howard Band) to travel to Memphis representing the WBS. In Memphis, the JHB performed 3 times, a Pacific Northwest Showcase and 2 times in the quarter finals.
Although the band did rise to the occasion and nailed an especially stellar performance on our 2nd round of quarter finals, we were not selected by the judges as one of the bands to go on to the semi-finals.
Thank you to the JHB members bassist Farko Dosumov, drummer John Stout and keyboardistFrank S. Holman for putting their heart and soul into their art and craft and giving their all.
For me, I feel no disappointment and only gratitude and awe for having the opportunity to come to Memphis and partake in this amazing adventure. I have met so many wonderful people and have seen incredible band after incredible band here in Memphis. The amount of talented musicians and bands gathered in one place is mind boggling, over 200 acts.
Sharing the journey with Kat Kim has made it even more meaningful. We will be here for the duration of the semi-finals and the finals at the Orpheum Theater on Saturday cheering our favorite bands on and soaking up more of an already rich experience. After our 5 day memorable whirlwind trip to Memphis Tennessee, we will be flying home back to Seattle on Sunday.
Thank you to the WA Blues Society and to all our friends for your support, prayers, and well wishes. It's all about community and sharing the journey together.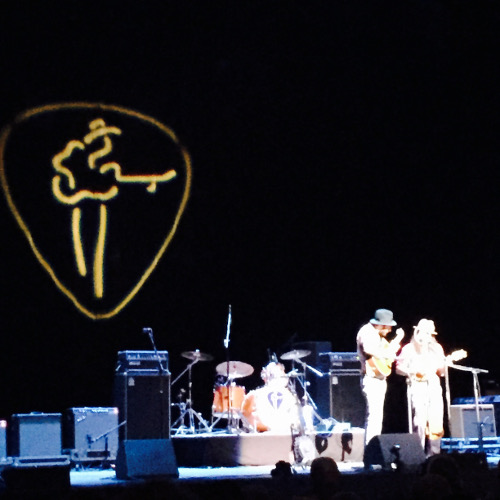 Update #4- Wrap Up for The 2016 International Blues Challenge in Memphis
The results are in and the two big winners at the 2016 IBC are "The Delgado Brothers" in the band category and "Ben Hunter and Joe Seamons" in the solo/duo category.
Now that I have had a few days to sit with it, it dawned on me that these two artists represented two extremes: "The Delgado Bros." were a trio of Latino brothers from East LA and their 4th member friend/keyboardist. The youngest brother was the band's drummer and lead singer, with a pleasing tenor tone. The band sounded like they had been playing together their whole lives. They were not traditional blues-there were no 12-bar blues in their set. They were more of a rootsy groove oriented band with refreshingly original material, tight arrangements and great vocals. They just sounded so good and presented themselves as national act level professionals. No one in my milieu was surprised that they won in the band category.
Ben Hunter and Joe Seamons were original in a totally different kind of way. Ben is a musical historian/teacher who has mined the old blues recordings and found some of the most haunting, enigmatic compositions, and these two guys make a beautiful sound. Between them they play guitar, banjo, fiddle, and mandolin whilst harmonizing like the Everly Brothers. No one was surprised that they won. I love, love, love the music that emanates from these two guys, truly remarkable.
For me, I feel buoyed by these two winning- In the Delgado Brothers, I feel emboldened to continue to explore what is unique and original in my music- AND in Ben Hunter and Joe Seamons, I am reminded of just how rich and vast this tradition called "the blues" is. Ben and Joe inspire me to go back and explore the old recordings, to take a deeper listen to the early pioneers of a style of music that has the power to attract 823 musicians and thousands of music lovers, to descend upon two blocks of real estate in Memphis Tennessee- to celebrate "the blues".
What a great journey this Memphis trip has been. Thank you to the Washington Blues Society for sending my band to Memphis. Thank you to my band members Frank S. Holman, John Stout, and Farko Dosumov for being the nicest guys with great attitudes. Thank you Kat Kim for being a supportive, loving and adventurous travel companion. And thank you to the people of Memphis for their sing-songy accent and gracious hospitality.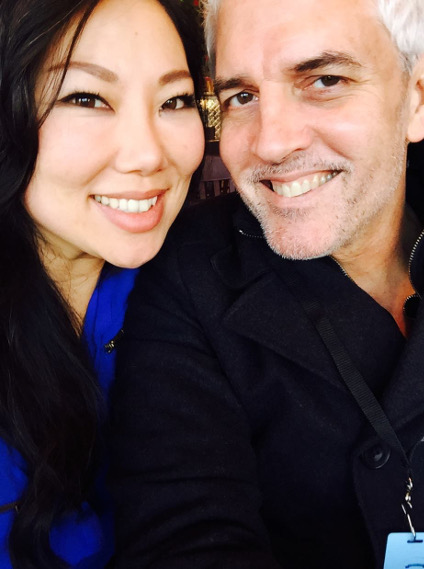 James and Kat having the time of their lives in Memphis!
Photos by Paul Brown